Business
Business Offers
Finance for your business vehicle - At Ford, we'll help you find the right vehicles for your business and get them on the road – quickly and easily. Whether you are looking for a Mondeo fleet for your sales team or a Transit to carry your tools, we will have a product to suit your needs.
Ford Credit - We provide traditional finance for business customers who are interested in owning their business vehicles.
Ford Lease - Specialises in contract hire and leasing and provides an alternative range of finance products which can be tailored to suit your business.
Both are part of one of the world's biggest names in automotive finance, and can offer you affordable, flexible and innovative products, whatever your business size.
Contract hire prices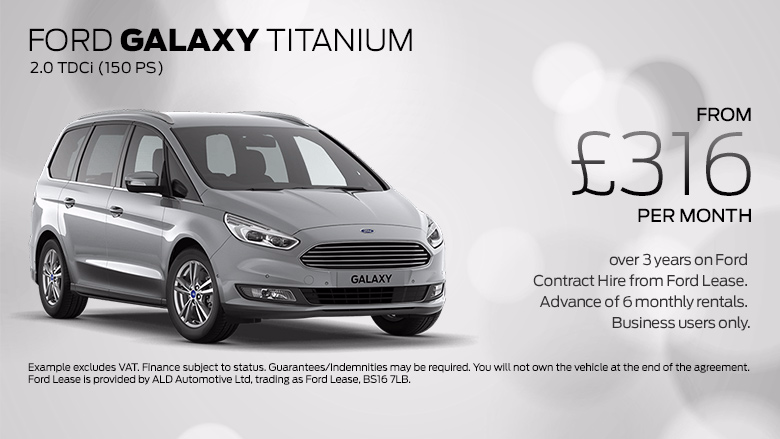 Ford Galaxy Titanium - Contract Hire
From £316
What's the promotion? You can now drive away in the Galaxy Titanium 2.0 TDCi (150 PS) from only £316 per…
Find out more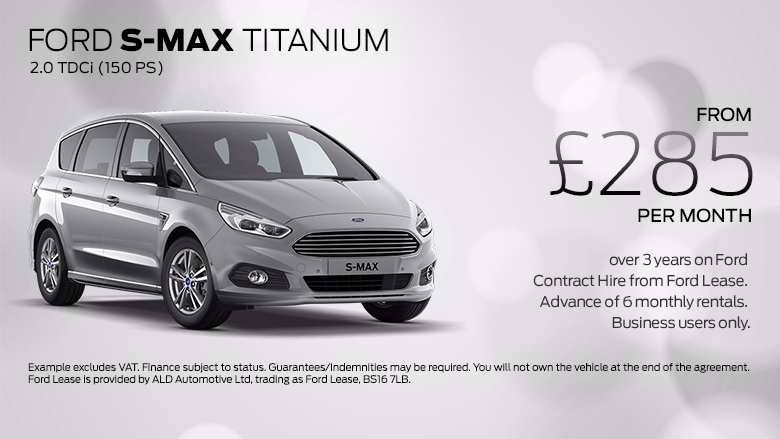 Ford S-MAX Titanium - Contract Hire
From £285
What's the promotion? You can now drive away in the S-MAX Titanium 2.0 TDCi (150 PS) 5-door from…
Find out more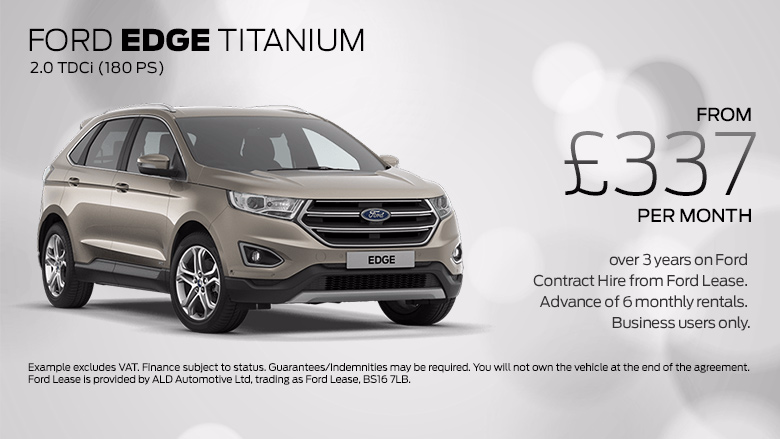 Ford Edge Titanium - Contract Hire
From £337
What's the promotion? You can now drive away in the Edge Titanium 2.0 TDCi (180PS) All Wheel Drive from…
Find out more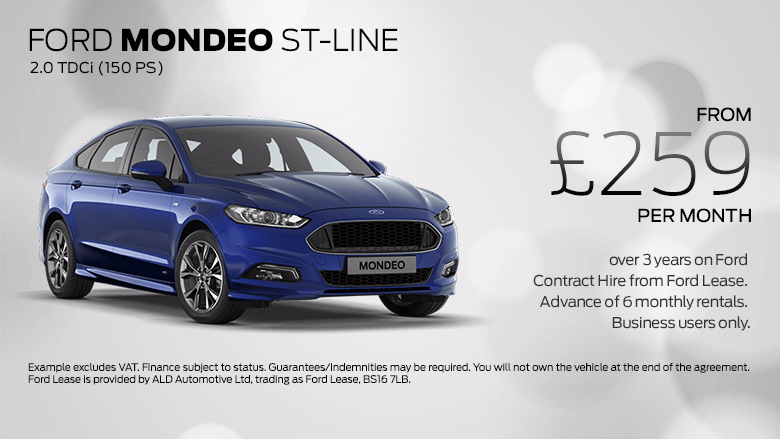 Ford Mondeo ST-Line - Contract Hire
From £259
What's the promotion? You can now drive away in the Mondeo ST-Line 2.0 TDCi (150PS) 5-door from…
Find out more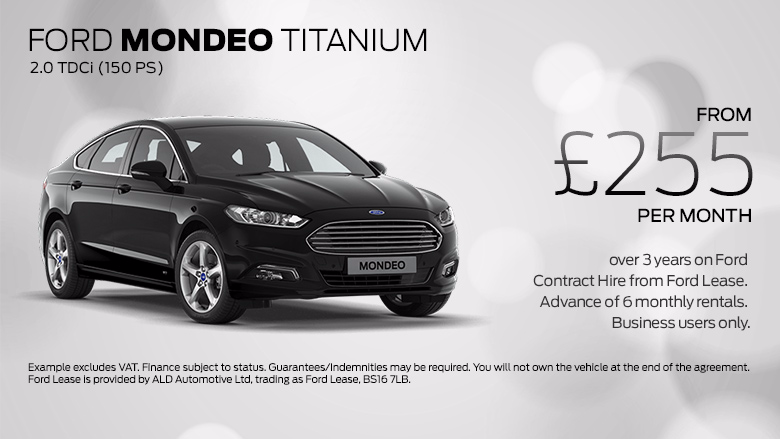 Ford Mondeo Titanium - Contract Hire
From £255
What's the promotion? You can now drive away in the Mondeo Titanium 2.0 TDCi (150PS) 5-door from…
Find out more
Ford Kuga Titanium - Contract Hire
From £268
What's the promotion? You can now drive away in the New Kuga Titanium 2.0 TDCi (150PS) FWD from…
Find out more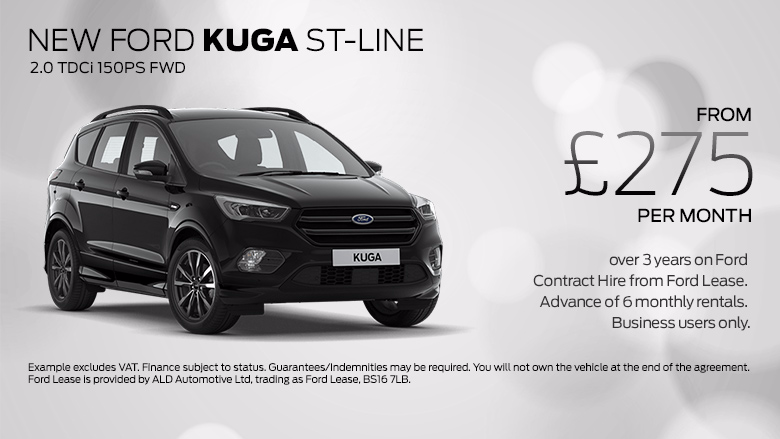 Ford Kuga ST-Line - Contract Hire
From £275
What's the promotion? You can now drive away in the Kuga ST-Line 1.5 TDCi (120 PS) FWD from only £275 per…
Find out more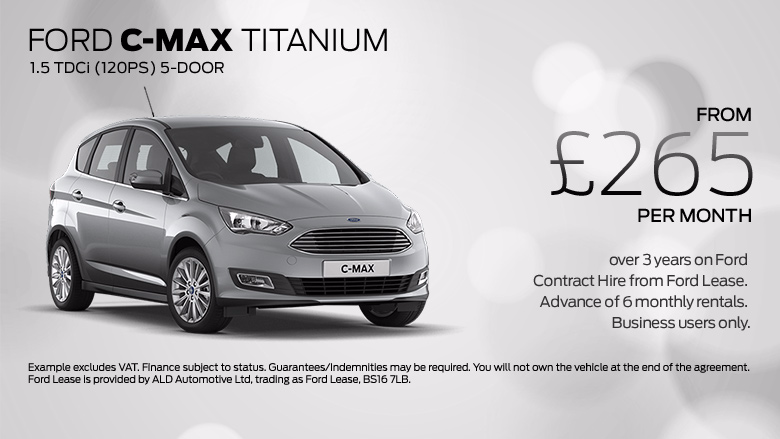 Ford C-MAX Titanium - Contract Hire
From £265
What's the promotion? You can now drive away in the C-MAX Titanium 1.5 TDCi (120PS) 5-door from…
Find out more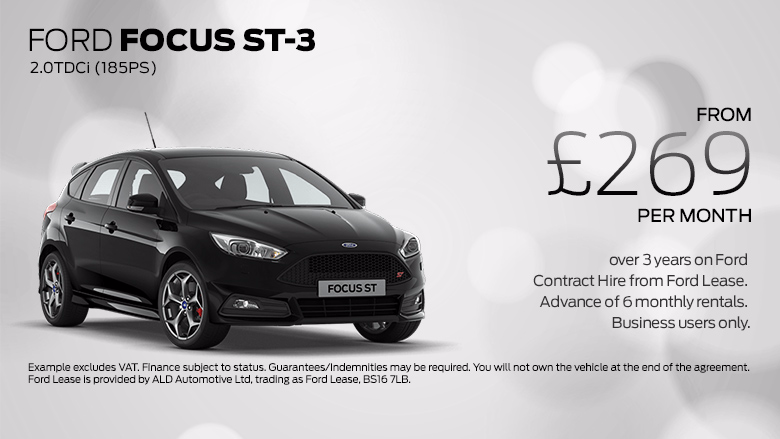 Ford Focus ST-3 - Contract Hire
From £269
What's the promotion? You can now drive away in the Focus ST-3 2.0TDCi 185PS from only £269 per month over…
Find out more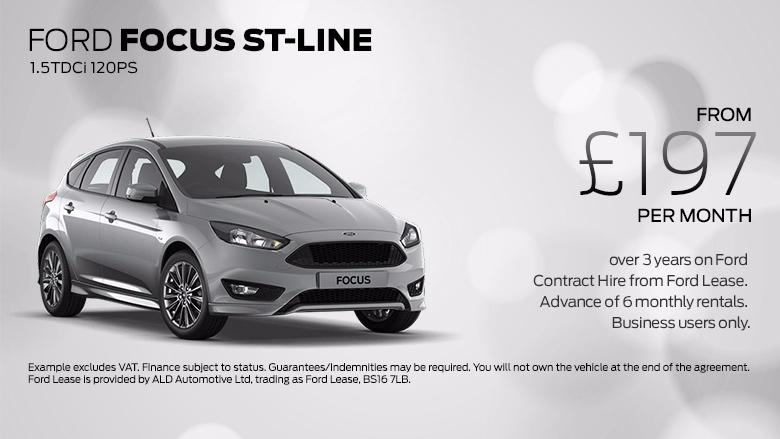 Ford Focus ST-Line - Contract Hire
From £197
What's the promotion? You can now drive away in the Focus ST-Line 1.5 TDCi (120 PS) 5-door from…
Find out more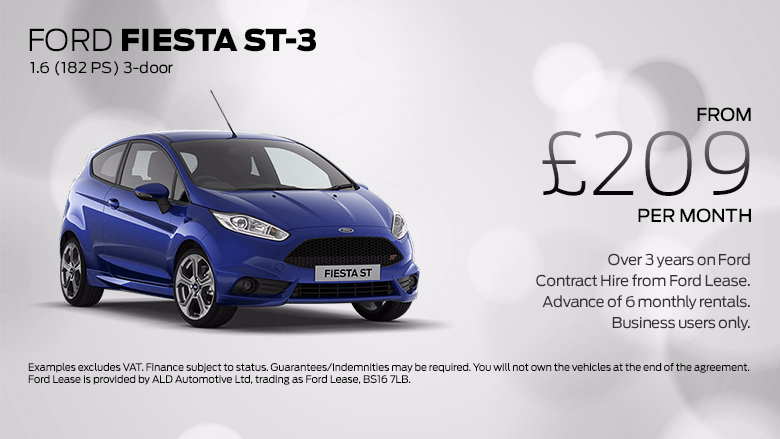 Ford Fiesta ST-3 - Contract Hire
From £209
What's the promotion? You can now drive away in the Fiesta ST-3 1.6 (182 PS) 3-door from only £209 per…
Find out more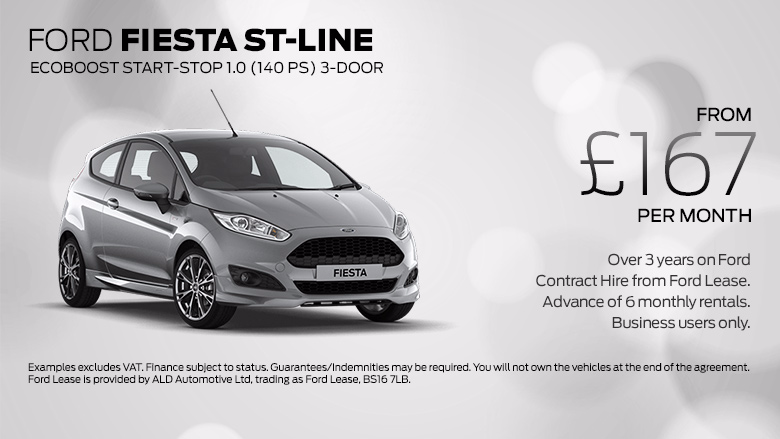 Ford Fiesta ST-Line - Contract Hire
From £167
What's the promotion? You can now drive away in the Fiesta ST-Line 1.0 Ecoboost (140 PS) 3-Door from…
Find out more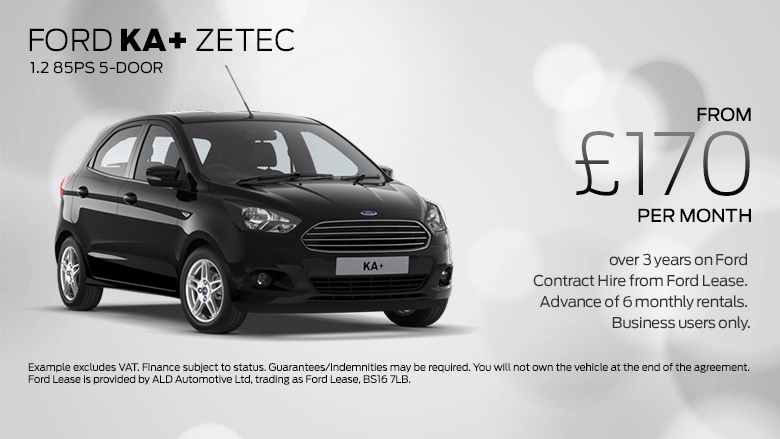 Ford KA+ Zetec - Contract Hire
From £170
What's the promotion? You can now drive away in the KA+ Zetec 1.2 (85 PS) 5-door from £170 per month over…
Find out more
Enquire about our Contract Hire Offers Below: